Home
PAYE Tax Calculations in Woking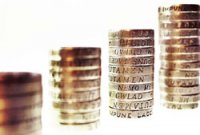 Welcome to Graham Best and Co
For an accountant in Farnborough, Camberley, Fleet, Basingstoke or Sandhurst call Graham Best & Co. We also work in Woking, Guildford and Bridewell.
We have 26 years of experience within the industry and have worked extremely hard in order to establish a well respected name and reputation. So if you're looking for help with VAT calculations in Guildford and beyond, make sure we are the company you call.
Company Accounts Audits in Woking
We work with small to medium sized businesses within a 30 mile radius of Farnborough. All our staff are extremely well trained and offer an efficient, friendly and above all professional service at all times.
We provide work on:
Accounts
Audit
PAYE tax
VAT
Audits
Yearly accounts
As a leading accountant in Farnham we have the skills you require for all your accounting requirements, we are highly skilled and fully qualified so call us today and see what we can offer you. Whether you need help with business accounts planning or PAYE tax calculations in Guildford; be sure to call us for assistance.
Professional and Efficient Accounts Audits in Camberley
You will find that our staff are ready and willing to share their valuable experience and advice with our customers, helping you every step of the way. We are registered auditors and chartered accountants. We pride ourselves on providing the highest level of customer service ensuring all your accounting requirements are dealt with, no matter whether you need help with accounts planning and preparation, or VAT calculations for your business.
Call Us Today an Accountant in Bridewell
Whether you are looking for a accountant in Woking or help with a company account audit, be sure to call us here at Graham Best and Co. on 01252 378100 for a professional and friendly service every time. We look forward to hearing from you soon.
Be sure to return to this site regularly for news, updates and promotional offers. We look forward to hearing from you soon when you are looking for accountants in Farnborough and beyond.